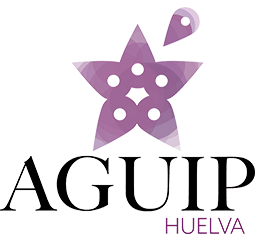 WEEKLY VISITS DESIGNED FOR YOU
The best way to enjoy a destination is discovering it from the locals who are living there. Let yourself be led to those hidden places by the people who know them in detail. Local visits greatly enrich your travel experiences, as they provide a high and appreciated human factor.
The Huelva Guides Association members are more than guides, they are interpreters of the Heritage. What is the point of knowing about the dates and names if we do not inquire into the whys?
You can ask for visits already designed for arranged groups or, if you are an independent traveller, we are open to proposals for more private and personal experiences.
It may also be that, being an Onubense (being from Huelva), you want to deepen your knowledge or rediscover your LAND. LAND in capital letters, yes, because we love it and we are part of it.
And we invite you to know it … are you in?
Take a look at the following weekly visits which we can offer to you at different levels: street, monument and heart levels.












THESE ROUTES ARE DESIGNED BY YOU
These routes are always open and you are the one who chooses the day, time and type of route you want to take.
Require info and details by filling the form:
These routes have been created by the guides of AGUIP Huelva, who are responsible for their sale and provision. AGUIP only promotes its associates and canalize reservations. If you want to sign up for any of these activities, fill out the form indicating the service you want and we will put you in touch with the most appropriate guide and then, you can deal with it directly. Prices, timetables and languages ​​are variable according to routes; you may ask for those you can prefer and we'll give you the info with no compromise. All these routes are at destination, without transportation, and lasting 2 hours approx.
Once you join us for one of these visits, you'll realise that our work is vocational, warm and sincere. It will be a pleasure to welcome and show you our home!