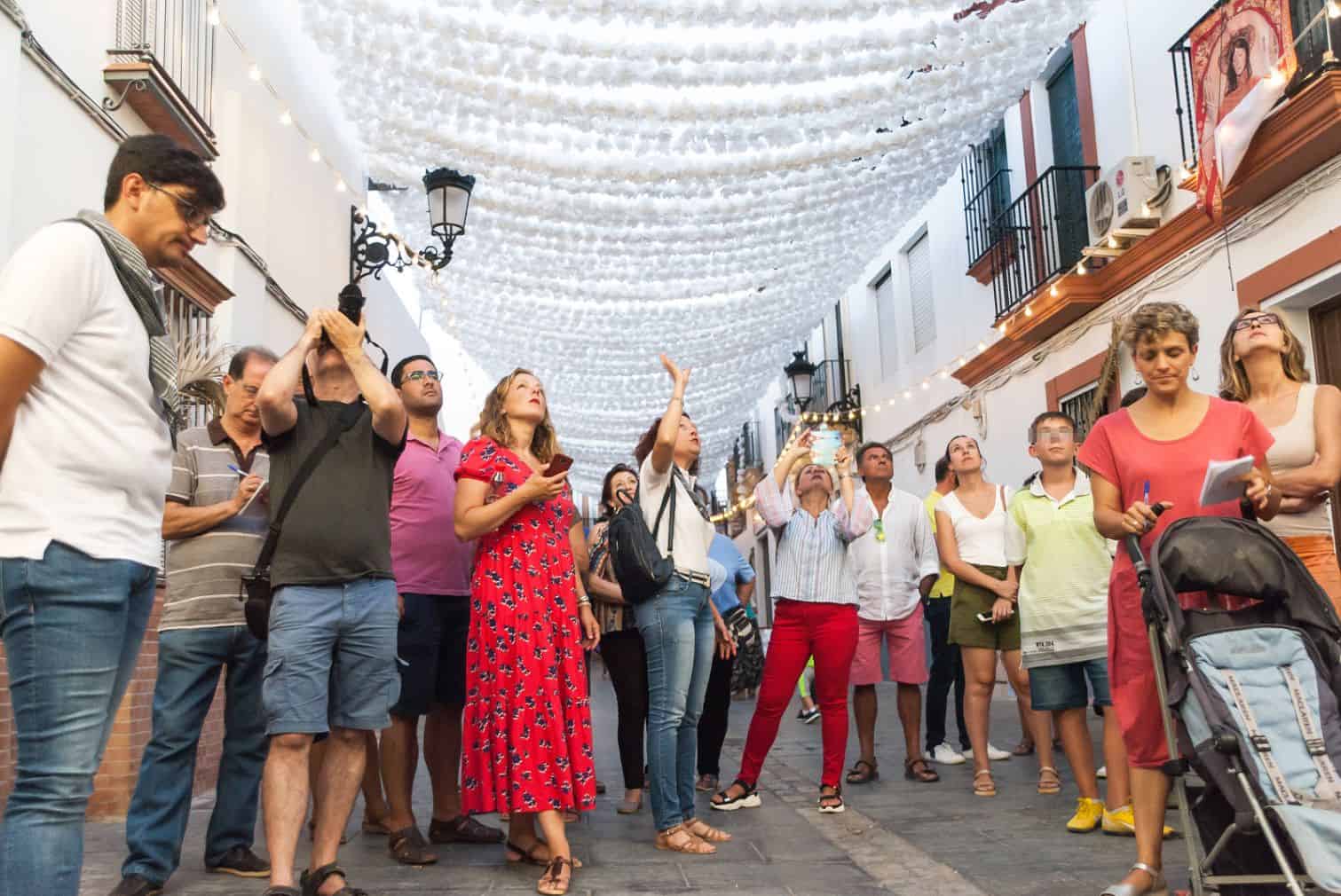 Association of Guides and Interpreters of Huelva Heritage.
AGUIP HUELVA is the only one association of professional and official interpreting guides in the province of Huelva.
With a strong cultural orientation, this association was born in January 2015, thanks to the will of a group of tourism professionals from Huelva, united by common goals and great enthusiasm.

#1
Promote sustainable tourism in Huelva.
#2
Promote jobs creation in Huelva.
#3
Value the provincial heritage through routes and other activities.
#4
Develop a network of professionals that improves the  tourist offer quality and expands new markets.

#5
To be a connection between companies, administrations and society.
AGUIP HUELVA is a non-profit association that operates internationally thanks to the proximity to Portugal and the caring we pay to tourists of multiple nationalities. Created in January 2015 by the will and desire of 15 tourism professionals, this association aims above all to improve the quality of the services guided by our partners, in addition to supporting the promotion of Huelva, a destination with great potential and resources.
AGUIP HUELVA ensures permanent education of its associates and constant updating of their knowledge. For this, we constantly carry out educational visits, thematic meetings, workshops and edition of didactic material among other activities.
We provide services in several languages: Spanish, Portuguese, English, French, German … and others which you can ask us about.
AGUIP HUELVA is a non-business cultural association. Thus, when an agency, company or direct client requests the services of one of our guides, we act solely as a link between both parties. It is the guide who, already in contact, manages the service.
We provide the usual tours of the area but we are also open to itineraries and proposals made by the client. Always giving the advice they can need. And not only do we provide official guide and interpretation services, besides, we also add company.
In addition to these part-time and full-time services, we have exclusive short visits with the AGUIP style, of our own creation.
These are walks interpreted on foot, at destination and lasting approximately two hours. Most of these small routes are thematic and depend on the guide availability.