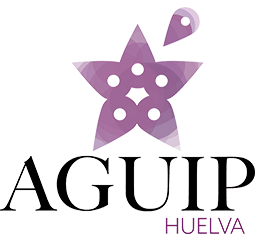 AGUIP HUELVA has been operating since January 2015 by the will of a few of tourism professionals who really care about the guided services quality and the promotion of Huelva. To make this possible, we develop ongoing education for our associates, constantly updating their knowledge and skills. Doing this, we guarantee that the visitor gets the best experience of our land and ourselves: Huelva entails many  things worth to be told.
AGUIP HUELVA has freelance workers on its team, joined with employees from different companies and agencies of the Huelva tourism network. In fact, our desire is the union of all workers in the sector. The association is therefore a link between guides/companies and users. Each partner is responsible for managing their own services from the moment they are assigned to them, always in associative terms.
Our work is vocational, which allows us to reach the visitor in a warm and sincere way. Our doors are always open, so do not hesitate to CONTACT us if you are interested about our services and experiences in Huelva.
AGUIP HUELVA directorate is constituted by a transversal organization chart in which the different roles we play are not as important as the synergy that occurs when doing good teamwork. This synergy is focused on ensuring that AGUIP HUELVA, as an association, has a good organization and it has an efficient impact on our users.